10 LSUS faculty members named to endowed professorships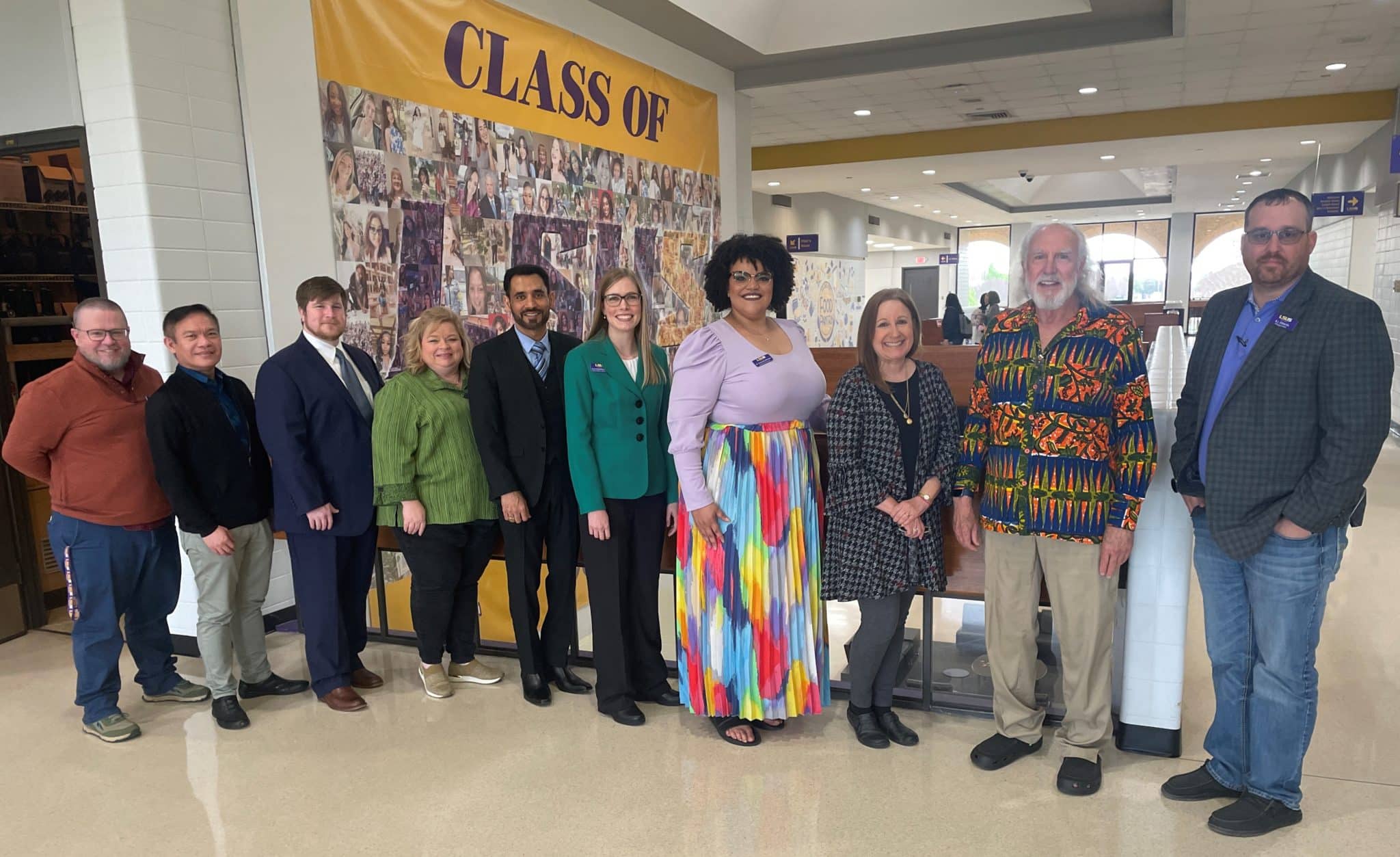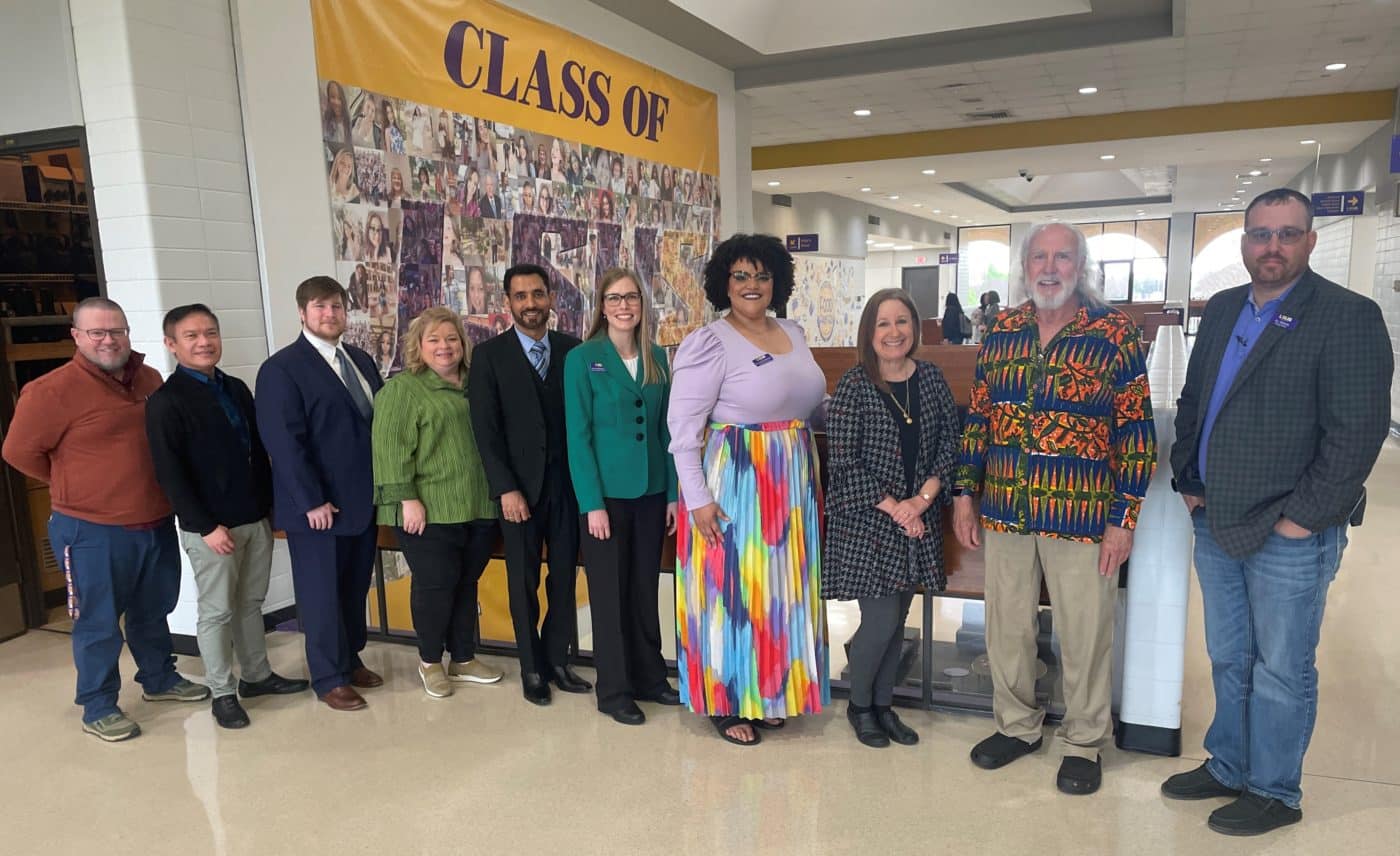 Ten new endowed professors will enrich the learning experience for LSU Shreveport students while enhancing the body of knowledge in their respective fields with original research.
The LSUS Foundation manages endowments that support 47 professorships and five department chairs, allowing LSU Shreveport to attract and retain talented faculty members. These endowments are part of the foundation's donor-funded $28 million portfolio that yielded more than $1.2 million in direct support for LSU Shreveport students and faculty this past year alone.
"The endowments recognize professors who are doing outstanding work and allow them to have professional development opportunities that otherwise would not be available to them. Private donors make this possible, and we owe them a debt of gratitude," said LSUS Foundation Executive Director Laura Perdue.
In the past, professors have used funds generated by the endowments for diverse activities, including a study of water quality in the Red River Watershed; participation in professional conferences; equipment purchases to expand online learning access for students; and public lectures across several academic disciplines.
"We are delighted to add a new group of distinguished and hardworking faculty to the number of our endowed professors," said LSU Shreveport Provost Dr. Helen Taylor. "The Louisiana Board of Regents and our generous donors have made it possible for these faculty to enhance and improve their programs and to travel to conferences to present their research and gain new knowledge from their peers across the world. They are ambassadors for LSUS, taking recognition of our name and our brand wherever they go."
The new appointments are:
Arthur "AJ" Edwards, Bradley S. Kemp Endowed Professorship to Support the LSUS Debate Program
Arthur "AJ" Edwards is an alumnus of the LSU Shreveport Debate Team. He earned a bachelor's degree in criminal justice and a master's degree in liberal arts from LSUS. He is an instructor at LSUS and was named director of the debate program in 2019.
This professorship was endowed by Dr. George and Mrs. Rita Kemp and is named in honor of their son, Bradley, who attended LSUS. The late Dr. Kemp was a long-time LSUS professor and was dean of the graduate school of psychology before his retirement.
Dr. Elizabeth Zippi, Max M. & Jasmine Morelock Endowed Professorship in Chemistry
Dr. Elizabeth Zippi is a professor of organic and polymer chemistry and the interim chair of chemistry and physics at LSU Shreveport. She joined the LSUS faculty 29 years ago. She received a bachelor of science degree in chemistry with a minor in mathematics from Indiana University of Pennsylvania, and a doctorate in organic chemistry from the University of Tennessee, Knoxville. She has held two post-doctoral appointments at the University of California's Lawrence Berkeley Laboratory, one at the National Tritium Labeling Facility under the advisement of Nobel Laureate Professor Melvin Calvin and another at the Center for Functional Imaging. Her research interests are in the areas of Radiopharmaceuticals and Nutraceuticals.
This professorship was endowed in memory of the late Max M. and Jasmine Morelock of Shreveport. Max Morelock was a longtime attorney and Jasmine Morelock was an accomplished artist.
Dr. Stuart V. Nielsen, Hubert & Pat Hervey Endowed Professorship for the Museum of Life Sciences
Dr. Stuart Nielsen joined the LSUS faculty in the fall of 2021. Prior to that, he worked at the Florida Museum of Natural History at the University of Florida, where he was a postdoctoral researcher in the Division of Herpetology. I am an organismal evolutionary biologist interested in cataloging, describing, and conserving Earth's biodiversity, especially reptiles and amphibians, as well as attempting to understand the underlying processes that are responsible for such biodiversity. He earned a bachelor's degree in biology from Brigham Young University, a master's degree in biology from Villanova University and a doctorate in biology from the University of Mississippi.
This professorship was endowed by Hubert Hervey and his wife, the late Pat Hervey, of Stonewall, Louisiana. The Herveys were active in local bird watching and outdoor groups.
Dr. Jack Hess Baricuatro, George A. Khoury, Jr. Endowed Super Professorship in Space Science
Dr. Jack Hess Baricuatro is an assistant professor in the Department of Chemistry and Physics at the Louisiana State University in Shreveport. Since joining the LSUS faculty in fall 2021, he has taught analytical chemistry, physical chemistry, biochemistry, general chemistry, and physical science.
At the cornerstone of his current research interest is the electrochemical surface science that governs the transformation of small molecules relevant to energy and environmental applications. The ultimate goal of his research program is to comprehend, control, and predict electron-transfer reactions of nature-inspired molecules and their derivatives. The reactions under inquiry are crucial processes at the solid-vacuum and solid-electrolyte interfaces present in energy-conversion devices, bioanalytical sensors, corrosion-protection schemes, and the synthesis of chemical fuels.
For nine years, he worked as a staff scientist at the Joint Center for Artificial Photosynthesis at the California Institute of Technology (Caltech) in Pasadena, California. His research encompassed the surface science of the electrochemical core processes of artificial photosynthesis.
During his post-doctoral stint at the University of Washington in Seattle, WA, he was part of the team that elucidated the role of surface impurities and polymer defect sites as major determinants for the stability of the calcium-polyfluorene interface, a widely used organic light emitting diode (OLED) that emits blue light; the creation of durable, flexible OLED screens has revolutionized human interaction with modern electronic devices.
As graduate student researcher at Texas A&M University in College Station, TX, he developed electrosynthesis protocols of nanotechnologically important ultrathin films for biofuel cell electrodes, hydrogen storage materials, and magneto-optical devices.
This professorship was endowed by the late George A. Khoury Jr., of Shreveport, an Army veteran who had a long career in the oil and gas industry. After retiring, he supported numerous health care and education initiatives.
Lisa Cooper, Ventie B. Stewart, Jr. Endowed Professorship
Lisa Cooper is an assistant professor in the LSUS College of Education and Human Development and is the faculty sponsor for the campus chapter of the Louisiana Association of Educators. She joined the LSUS faculty in 2013 as an adjunct professor after teaching in area elementary schools. She earned a bachelor's degree in elementary education and a master's degree in educational leadership from LSUS.
This professorship was endowed by Jonathan Stewart and Floye Rains in memory of the late Ventie B Stewart Jr., a World War II Navy veteran and long-time teacher.
Dr. Cassandra H. "Cassie" Williams, Dalton J. Woods Family Endowed Professorship in Education
Dr. Cassie H. Williams, an Assistant Professor of Special Education at Louisiana State University Shreveport, earned her Ph.D. in Special Education from the University of Kansas. Prior to working on her doctorate, Dr. Williams was a special education teacher for students with emotional and/or behavioral disorders in various districts in Kansas and Missouri. Dr. Williams earned her B.S. in Communication Disorders and her MAE in Special Education from Truman State University, while playing college basketball. Before attending Truman, Dr. Williams earned an associate degree in teaching while playing college basketball at North Central Missouri College.
This professorship was endowed in memory of the late Dalton J. Woods, a World War II veteran and longtime oilman in Shreveport who actively supported higher education.
Dr. Grace M. Hildenbrand, Dalton & Peggy Cloud Professorship in Communications
Dr. Grace M. Hildenbrand is an assistant professor of leadership studies at Louisiana State University Shreveport. She received a doctorate in communication from Purdue University, her M.A. in communication studies with a certificate in corporate communication and training from Texas State University, and a B.A. in corporate communication with a minor in leadership studies from Washburn University. Hildenbrand studies healthcare provider communication techniques that are useful for explaining medical information and establishing positive relationships with patients. Another research area she explores is health literacy and message translation, evaluating message clarity to identify areas of improvement, and instructing healthcare providers in clear communication techniques by conducting communication training. Hildenbrand also has research interests in instructional and organizational communication, and leadership. Before earning her doctorate, Hildenbrand worked for three years at Washburn University as the communications coordinator and assistant to the dean of the College of Arts and Sciences.
This professorship was endowed by retired LSUS journalism professor Dr. Dalton Cloud and his wife, Peggy, an LSUS graduate.
Kyle Pierce, George A. Khoury, Jr. Endowed Professorship in Kinesiology
Kyle Pierce joined the LSUS faculty in 1990 for a one-semester appointment as a weight training instructor. After working in several weightlifting venues—including the Olympics in 1996 and the National Strength and Conditioning Association in Colorado – Pierce returned to LSUS to help open the USA Weightlifting Development Center on campus. Pierce has worked with athletes of all ages and abilities from several countries, including Olympian Kendrick Farris of Shreveport and Nigerian native Grace Anozie, a four-time Paralympian. He continues promote weightlifting as a sport and a fitness activity for children and adults at home and in countries around the globe.
This professorship was endowed by the late George A. Khoury Jr., of Shreveport, an Army veteran who had a long career in the oil and gas industry. After retiring, he supported numerous health care and education initiatives.
Dr. Syed K. Zaidi, Pete & Linda Ballard Endowed Professorship in Accounting
Dr. Syed Zaidi is a professor of accounting and a chairperson of Department of Accounting and Business Law at LSU Shreveport. Dr. Zaidi's expertise is in cost and managerial accounting. During his career, Dr. Zaidi has taught numerous courses at both undergraduate and graduate level, including Principles of Financial and Managerial Accounting, Management Accounting, Cost Accounting, Advanced Cost Accounting, International Accounting, Foundations of Accounting, and Intermediate Accounting II. He has published several papers in peer-reviewed journals. In addition, he has also presented many papers in regional and national conferences. He earned a doctorate from the University of Texas at El Paso, an MBA in accounting from California State University in San Bernardino and an bachelor's degree in finance from California State University at Long Beach. His research interests include IFRS, behavioral accounting and cross-cultural research.
This professorship was endowed by the late Pete Ballard, an accounting professor at LSUS, and his wife, Linda Ballard, of Shreveport.
Dr. Justin Lord, Joe B. Callaway, Jr. Professorship in Business
Justin Lord, Ph.D., CMA, FHFMA, is the director of the Master of Healthcare Administration Program and an assistant professor at Louisiana State University Shreveport in the James K. Elrod Health Administration Department. He holds a doctorate in administration-health services from the University of Alabama at Birmingham and an MBA from Jacksonville State University. He is also a certified managerial accountant (CMA) and a Fellow in the Healthcare Financial Management Association. Prior to pursing a doctorate, he worked for several years as the finance director for a multi-state healthcare not-for-profit organization and at Honda Manufacturing as a financial analyst. His research focuses primarily on the financial management of long-term care organizations. His research Interests include long-term care, healthcare disparities, nursing home quality, and organizational performance.