A Proper British Tea offers glimpse of life 'across the pond'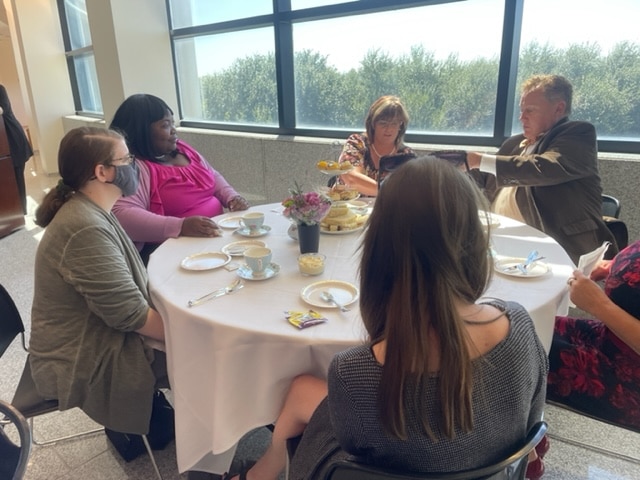 Community members raised their china cups to the late Queen Elizabeth II at the LSUS Foundation's Proper British Tea on October 10.
The sold out event is part of the LSUS Foundation's education and outreach programs that showcase everything LSU Shreveport has to offer the community.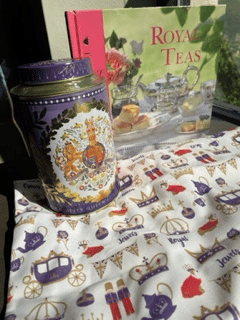 LSUS Provost Dr. Helen Taylor, a London native, described how high tea became a tradition in Britain. Dr. Taylor also recounted childhood memories surrounding tea and other British foodways, including the traditional Sunday roast, a Thanksgiving-style meal that brings families together around the table almost every week.
James Smith Noel Collection Director Martha Lawler gave guests a brief tour of the Noel archives and shared rare memorabilia of British royalty, including an official program from Queen Elizabeth II's coronation.
"One of the greatest benefits our campus offers the community is our faculty; they come from all over the world and bring their culture and traditions along with their expertise. We welcome the opportunity to share experiences such as this," says LSUS Foundation Executive Director Laura Perdue.