Bass Fishing Team kicks off 2022-23 season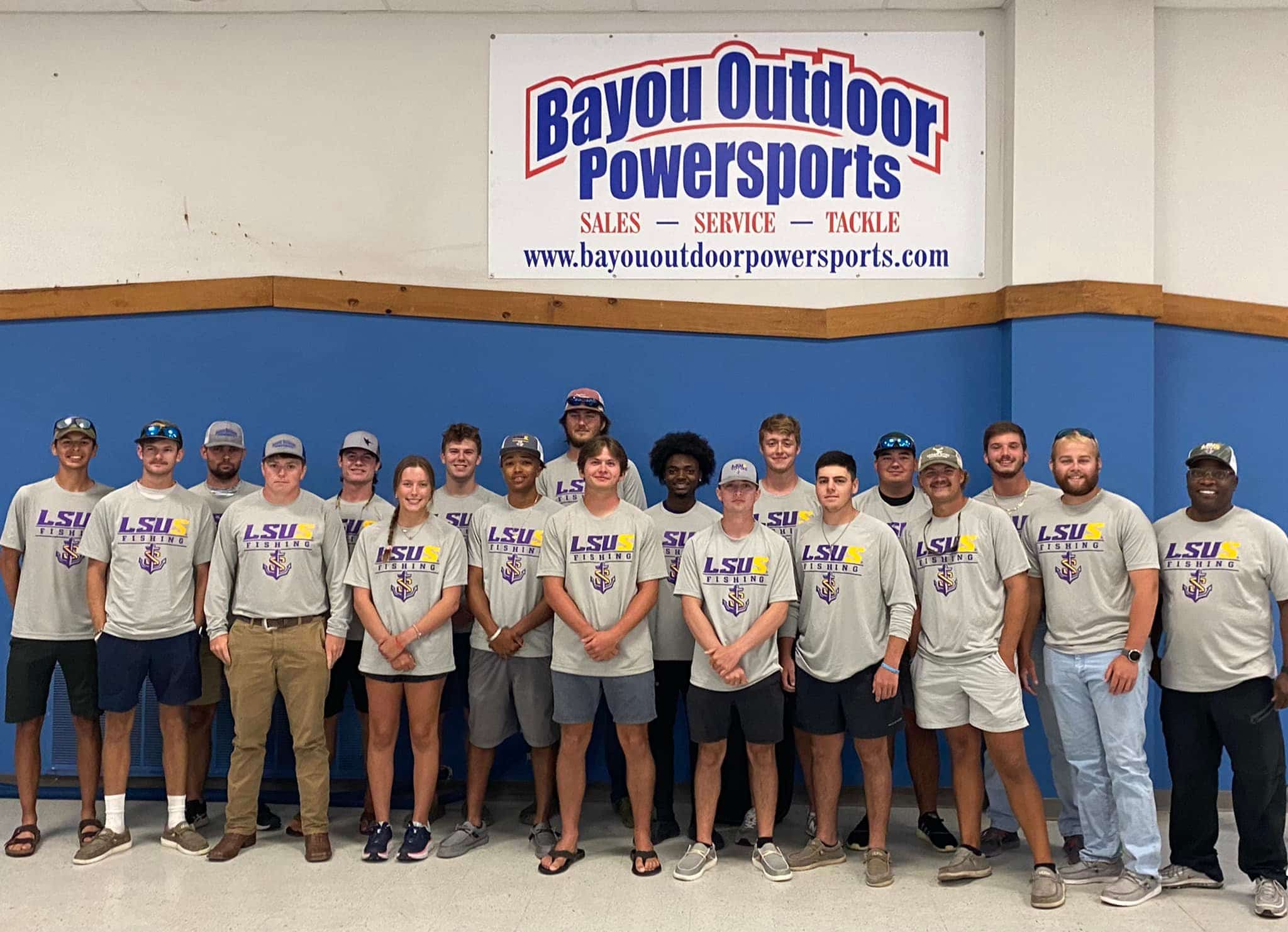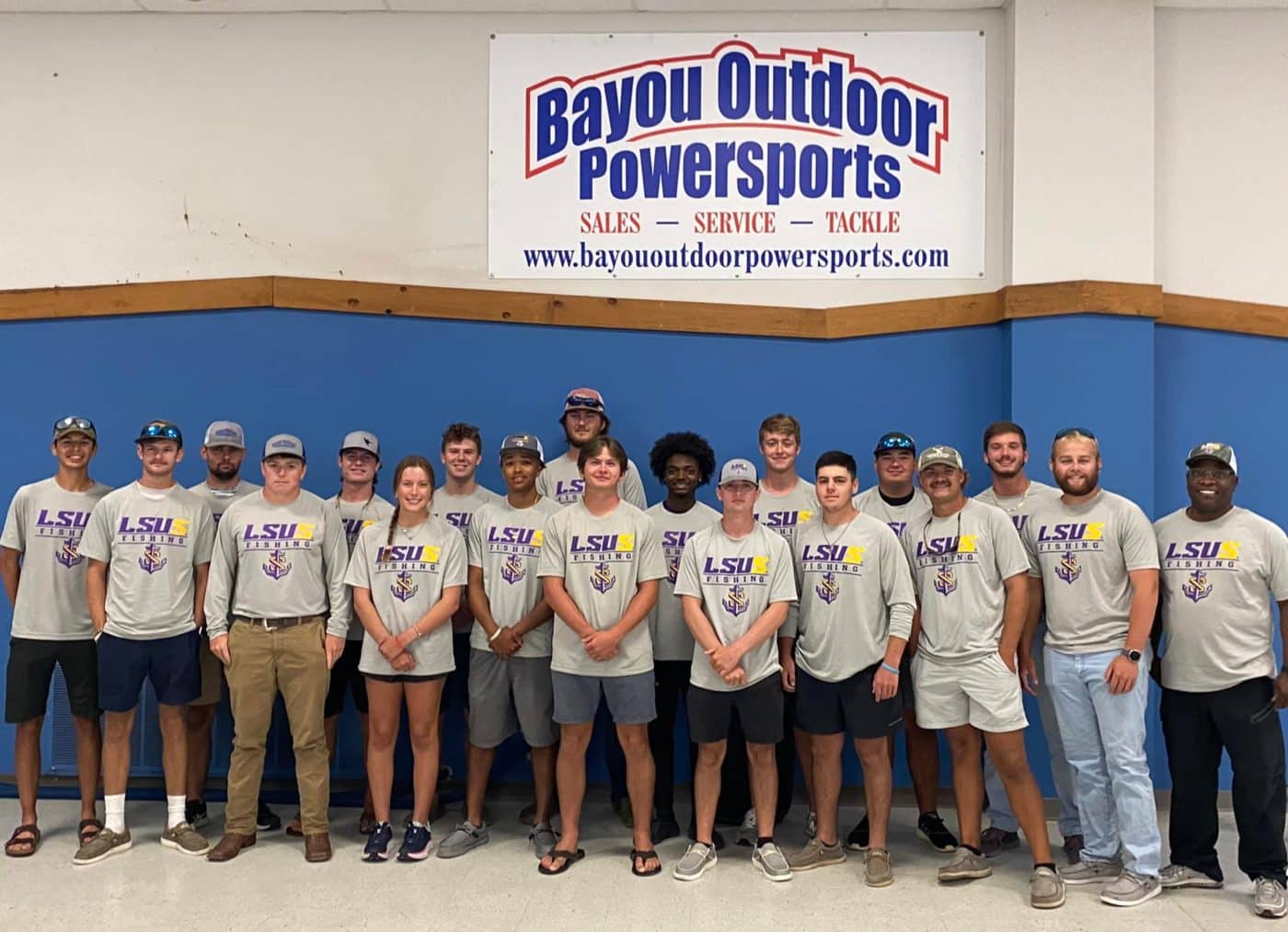 Generous sponsors are helping the LSU Shreveport Bass Fishing Team compete in high profile tournaments around the nation.
Coming off of a 20th place finish in the 2021-22 Bass Pro Shops School of the Year presented by Abu Garcia, LSU-Shreveport has been picked by anglers, coaches, media members, and industry representatives as the 24th best team in the nation entering the upcoming season.
Dr. Lacy and Mrs. Edie Williams have been loyal supporters of the team, and this year the couple's gifts allowed the team to start construction on a secure boat shed where team members can store bass boats. Sponsors this year also include Curtis H. Stout, Inc., Bayou Outdoor Powersports, ShredFin, Wilhite Electric Co. and Elite Tungsten Co.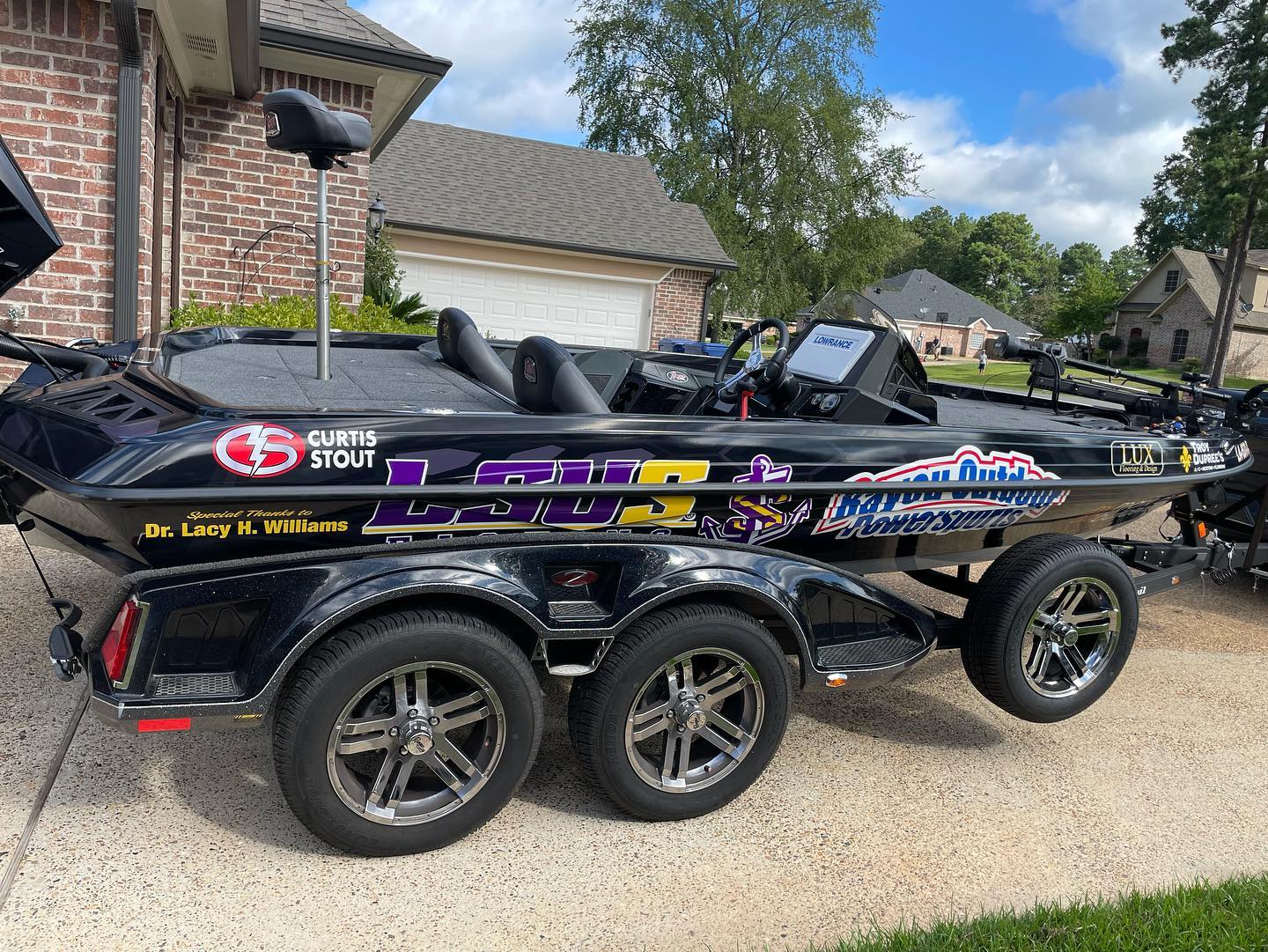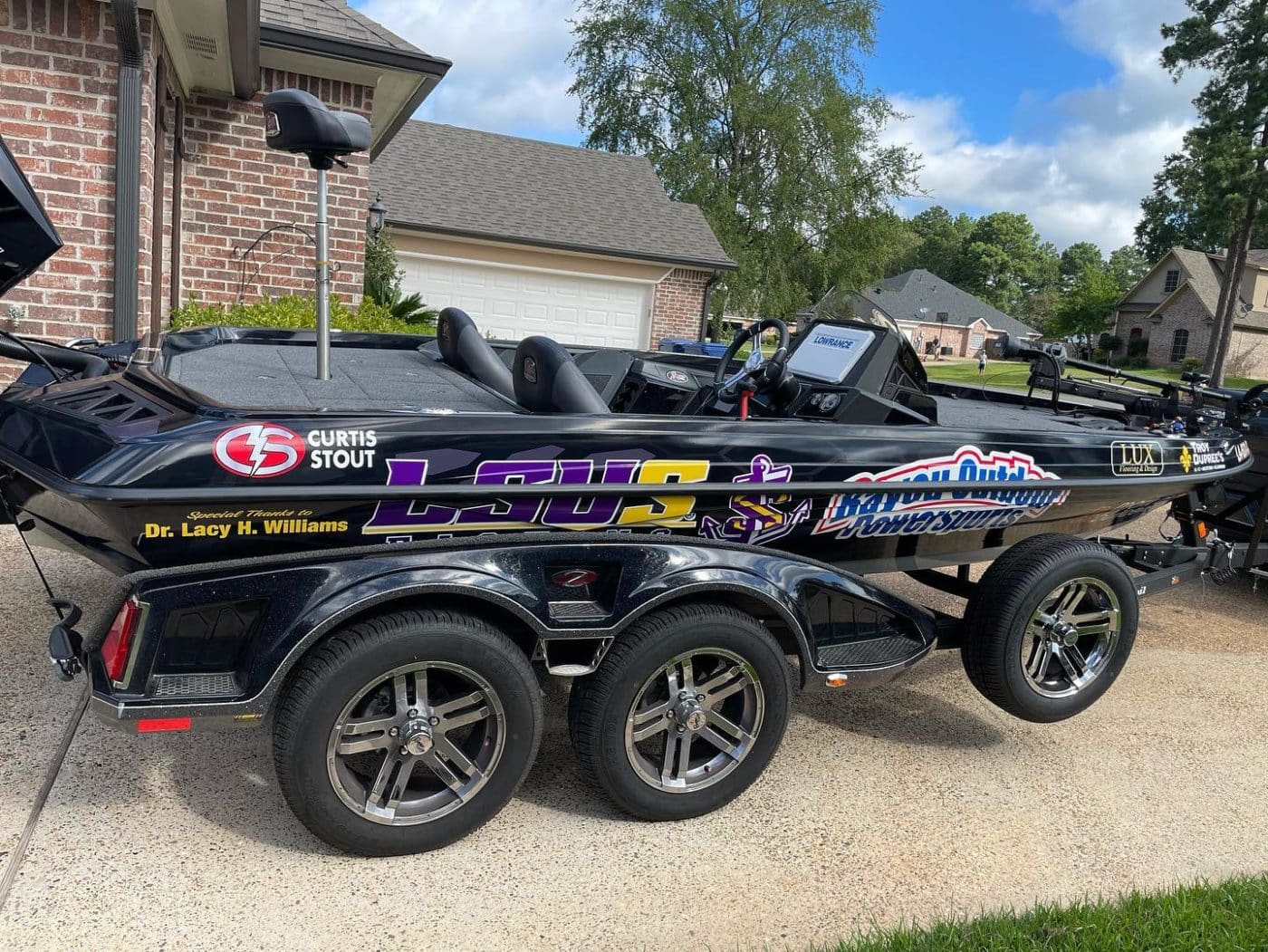 The 2022-23 team is a mix of experienced members and new recruits. Triston Richardson, a top Texas high school angler, is among the new members. Fishing team Head Coach Charles Thompson said he is on the lookout for top local and regional talent to help the team grow.
"We want to create an opportunity for young adults in our area and across the country to get a great education and succeed on the water while doing so," Thompsons says.