Bobbie Hicks' legacy supports LSUS students and faculty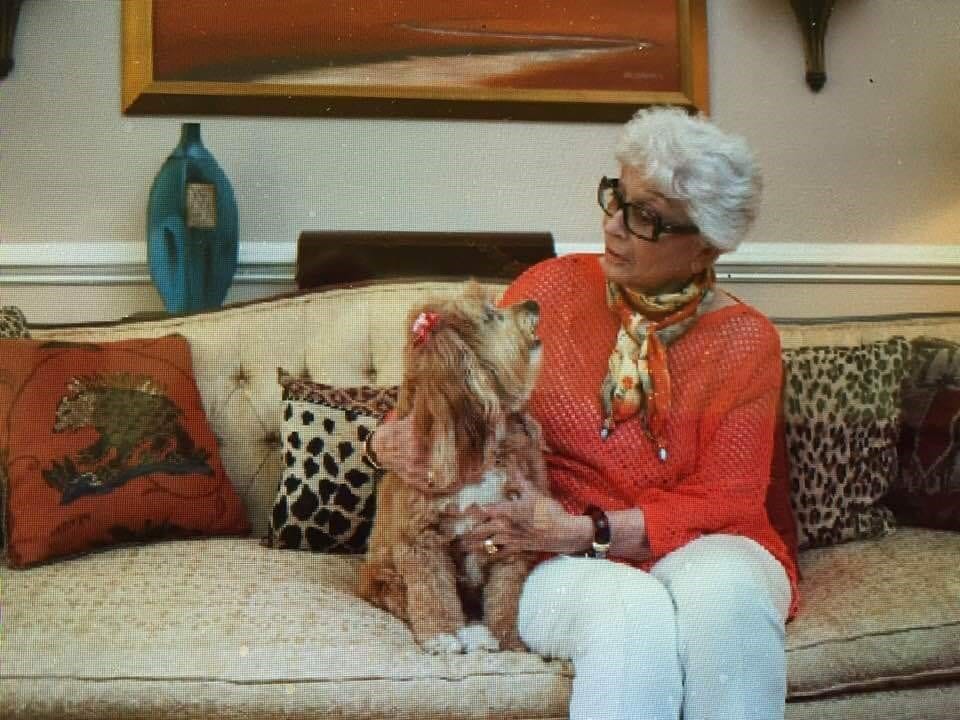 Bobbie C. Hicks' legacy will help countless LSUS students pursue the dream of a degree.
Bobbie passed away on January 31, 2021, at the age of 89. A native of Cass County, Texas, she made her home in Shreveport starting in 1952.
Bobbie supported education in a variety of ways and was a member of the LSUS Foundation board of directors. She discovered many authors who would come to Shreveport for the yearly Authors in April event. The LSUS Foundation is fortunate to manage endowed scholarships and a super professorship that Bobbie's gifts created. Her legacy at LSUS will live on through the multiple students receiving scholarships in her name. Bobbie was named "Pilot of the Year" at Louisiana State University in Shreveport in 2007.
Pioneer Heritage Center Director Marty Young has many fond memories of Bobbie.
Marty happened to sit beside Bobbie at an Authors in April planning dinner soon after he joined the staff of the center in 1999.
"She and I were able to chat during dinner. That's when we first met. From that simple meeting Bobbie and I formed a friendship outside of just her being a supporter of Authors in April," he recalled. "We talked books a lot! She guided me to many a book I would have never read had it not been for her advice."
Bobbie gave Authors in April and the Pioneer Heritage Center the gift of her time as well as treasure. Marty said she helped stuff envelopes with mail-outs for the Authors in April event each year, a chore that flew by thanks to good conversation.
"Bobbie would always inquire about my two girls and offer advice on raising strong ladies. Her best was, 'Don't force them to be what you want. You guide them so they know right from wrong, what's good and kind, and when to take a stand, and to be generous with their time and talents. But, most of all, let them be who they are going to be'," Marty said.
The professorship Bobby endowed helped Authors in April attract "top tier, award winning, bestselling authors," Marty says. When Covid forced organizers to cancel the event, Bobbie graciously let Marty use the professorship allotment in other ways.
"We used our allotment to have eight artifacts from our collection professionally restored or repaired by Beaux Arts Conservation here in Shreveport," he said. "We were also able to purchase two digital projectors that have truly enhanced our off-site presentation capabilities. The projectors will also allow us to adopt more visual content for tour at Center."
Bobbie supported education throughout the community.
She was a backer of the Biomedical Research Foundation from its inception in 1986 and served as director and board secretary of that organization. Bobbie had a very special interest and association with the Science Medicine Academic Research Training program (SMART). The students accepted into that program were special to her, and she often followed their progress through college and into their careers in the medical arts.
Animal welfare was probably her greatest passion. She was serving on the Board of Directors of Robinson Rescue, a low cost spay/ neuter organization, at the time of her death. Bobbie rescued both stray dogs and kittens and found safe home for them on numerous occasions. She loved all animals and was a champion and defender of animal rights. She always had at least two dogs in her life, if not three! She doted on her cherished dogs and spending a day alone with a dog in her lap, reading a book was her favorite indulgence.
"Bobbie supported so many causes, and I know her passing has left a void for many of us. Her friendship was truly one of a kind, and I miss all the conversations about dogs, books and her many adventures," says LSUS Foundation Executive Director Laura Perdue. "There are truly some people that, just by knowing them, you become a better person. That was Bobbie Hicks."