Longtime LSU Shreveport supporters will fund boat house for LSUS Bass Fishing Team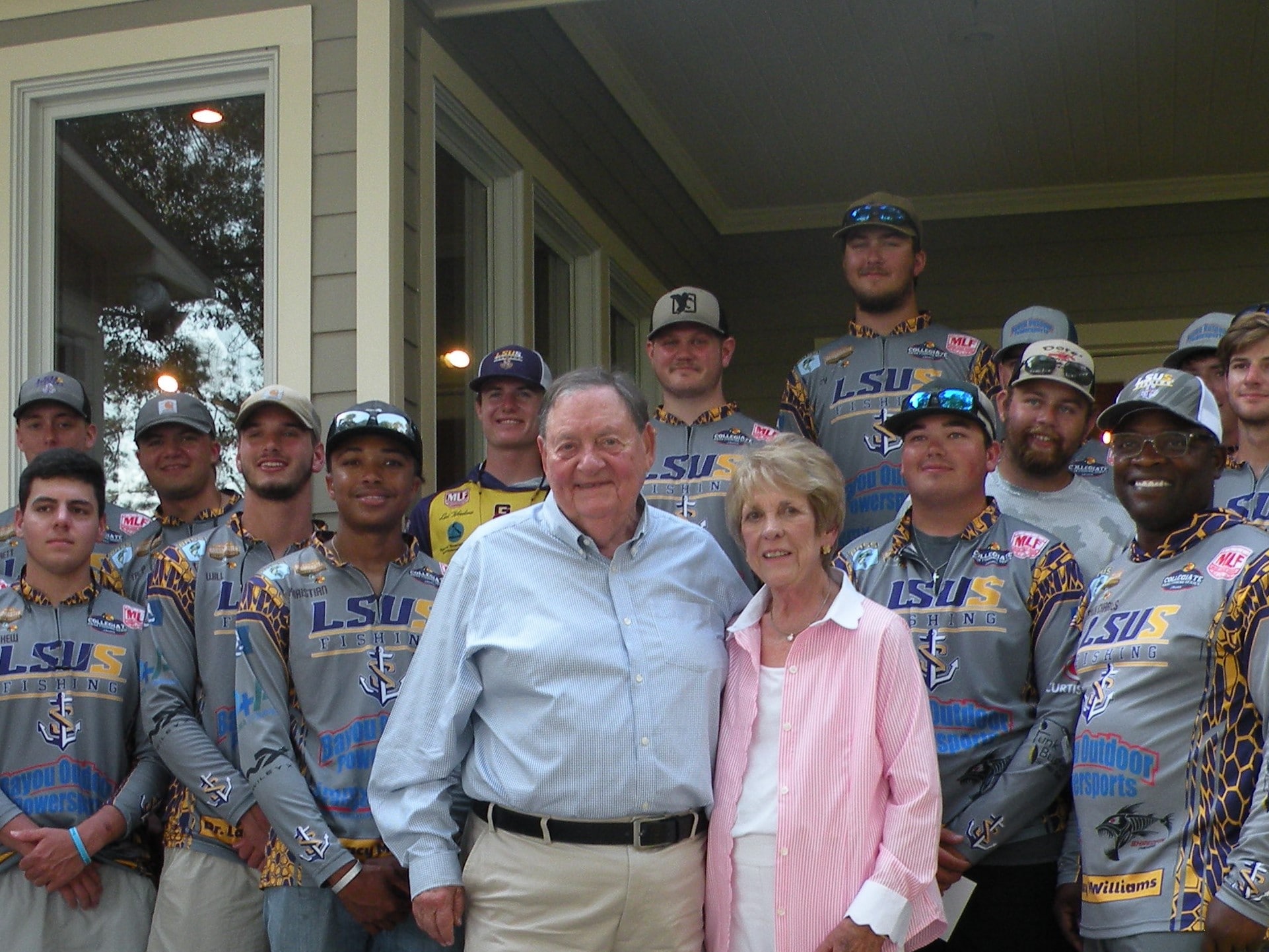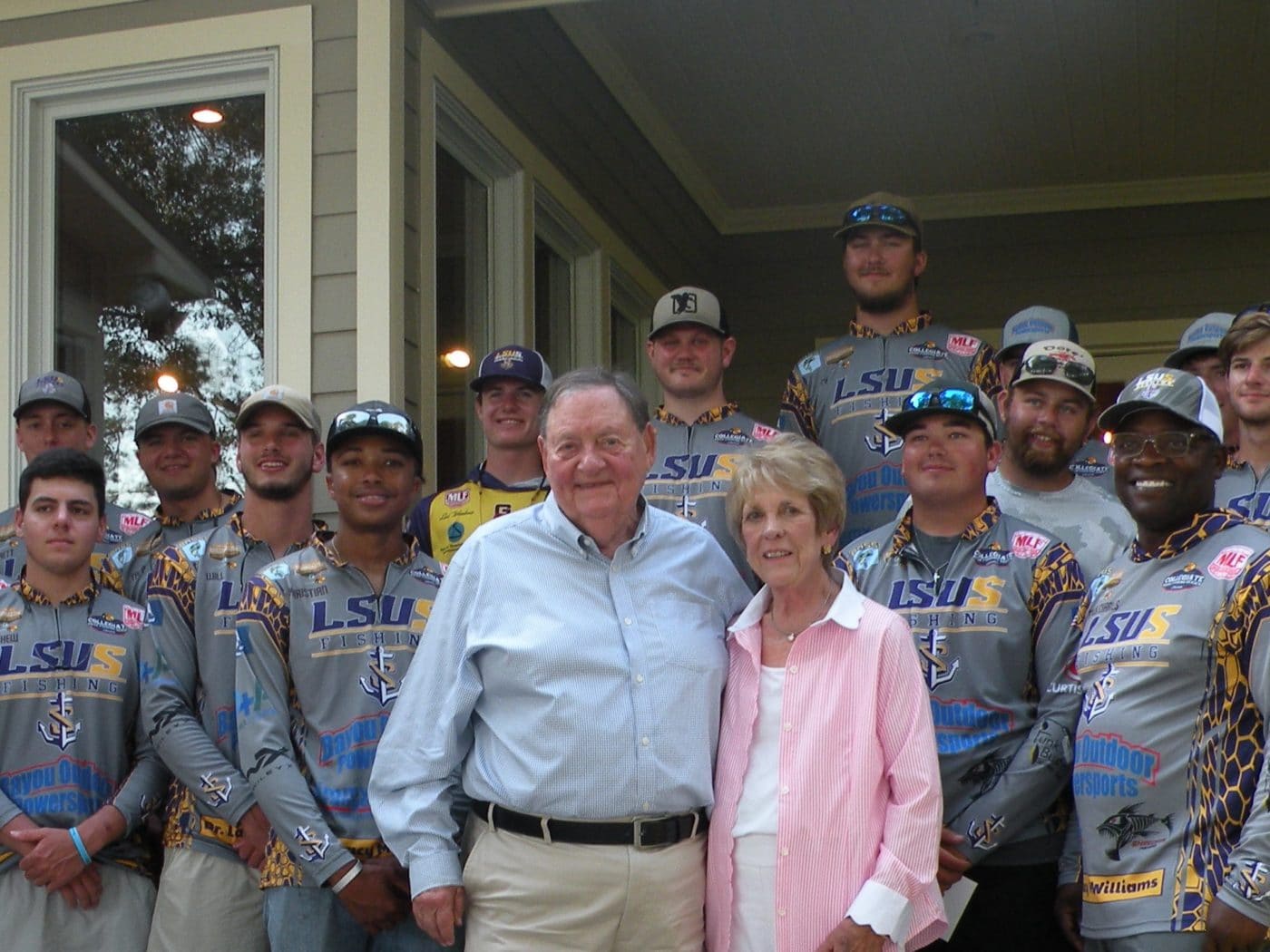 A new boat house for the LSU Shreveport Bass Fishing Team will bear the name of longtime LSUS supporters Dr. Lacy and Edie Williams.
Dr. Williams is an avid fisherman and often invites the team to practice at the couple's private lake in East Texas. He has supported the program with many generous gifts, including funding for the new boat house, since the team started in 2014.
The LSUS Foundation announced the construction of the Dr. Lacy and Edie Williams Boat House during its annual meeting May 12 at the Williams' ranch in Waskom, Texas.
LSU Shreveport's fishing team started with a handful of students as a club. When Coach Charles Thompson took over two years ago, four student anglers were participating. This fall, Thompson expects 20 to 22 bass team members. One college fishing poll ranks LSUS at 10th in the country, and another at 25th in the country, according to Thompson. He says high school anglers are taking note.
LSUS is sending four teams to the national tournament this year. Thompson said LSUS is actively recruiting outstanding high school anglers to continue building the team.
"The winner of the national fishing combine last year is Levi Thibodeaux, who is going to be coming here next year. Two of the four state All-Americans have committed here next year. The recruits bring their boats. The new boats cost anywhere between $50,000 to upwards of $100,000. This is why we need a boathouse," Thompson says.
The boat house, a covered, secured structure, will store up to five boats. The estimated cost is about $50,000. It will be located near the baseball field on the LSUS campus. Construction is expected to start this summer. The team will start using the boat house this fall.
"We have a top tier program with affordable (tuition) pricing, and we're in one of the two biggest fishing areas of the country," Thompson says. "The reason I do this is to get kids in school and get them graduated. Having a degree in monumental. Fishing is just the vehicle."