LSU Shreveport MBA graduate creates scholarship to support business students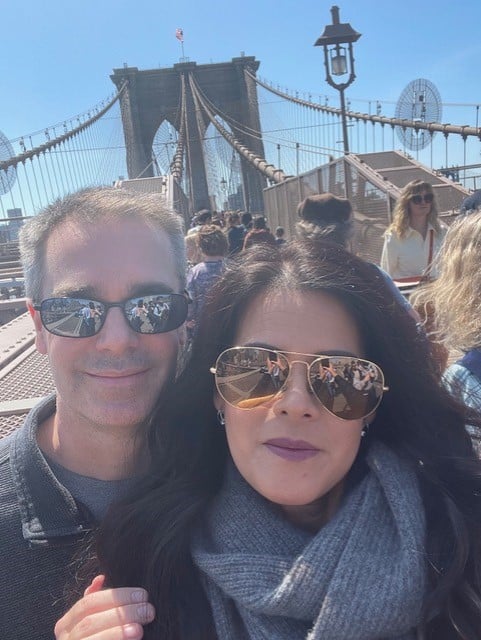 LSU Shreveport's growing online programs are yielding a support network around the United States as graduates like Jeff West — who lives in the Seattle, Washington area — give back to the university.
Jeff and his wife, Tiffany West, have endowed a scholarship that will benefit students majoring in business. Jeff earned an MBA from LSUS in 2020.
"I appreciated the convenience of taking classes online and felt that LSUS was a great value for an AACSB accredited degree. I believe the program is very well-structured, and is a great fit for students like myself who have been away from school for a long time," Jeff said.
Jeff earned a bachelor's degree in business from Washington State University in the 1995 — 25 years before he entered the LSUS MBA program. He spent most of his career working in the IT department of a well-known national retailer. His responsibilities included leading a team of service providers across multiple states.
Jeff's time in the MBA program led to a personal connection as well as a network of business professionals around the globe.
"Last year, I discovered that one of my cousins also graduated with an MBA from LSU Shreveport. We had lost touch for quite a few years, but when we reconnected, we realized that both of us selected and completed the LSUS MBA around the same time," Jeff said. "At our reunion we enjoyed discussing our similar experiences, and both agreed that the program was valuable."
The value LSUS provides for students was one of the reasons the Wests funded the Jeff and Tiffany West Endowed Scholarship.
"We hope this scholarship will help ease the financial burden of paying for college. The impact might be that a student won't need to work a part-time job and can instead focus on their coursework or participate in more activities related to their field of study. Additionally, it is our hope that we can help reduce the amount of student loans that a student would need to take out," Jeff said. "We see higher education as a great opportunity for students to fulfill their dreams and support their professional goals."
Full-time, on-campus students who are 25 or younger and pursuing a major in the LSUS College of Business may apply for the scholarship. Applicants will be evaluated based on grades, financial need, professional activities and community service.
"We are honored to be the recipient of this endowed scholarship," said LSUS Foundation Executive Director Laura Perdue. "Mr. and Mrs. West's support speaks to both their commitment to education and LSU Shreveport's growing footprint because of their ability to navigate the changing times. We look forward to sharing with the Wests the impact this gift will make on a deserving student."