LSUS Chancellor Larry Clark to retire in 2023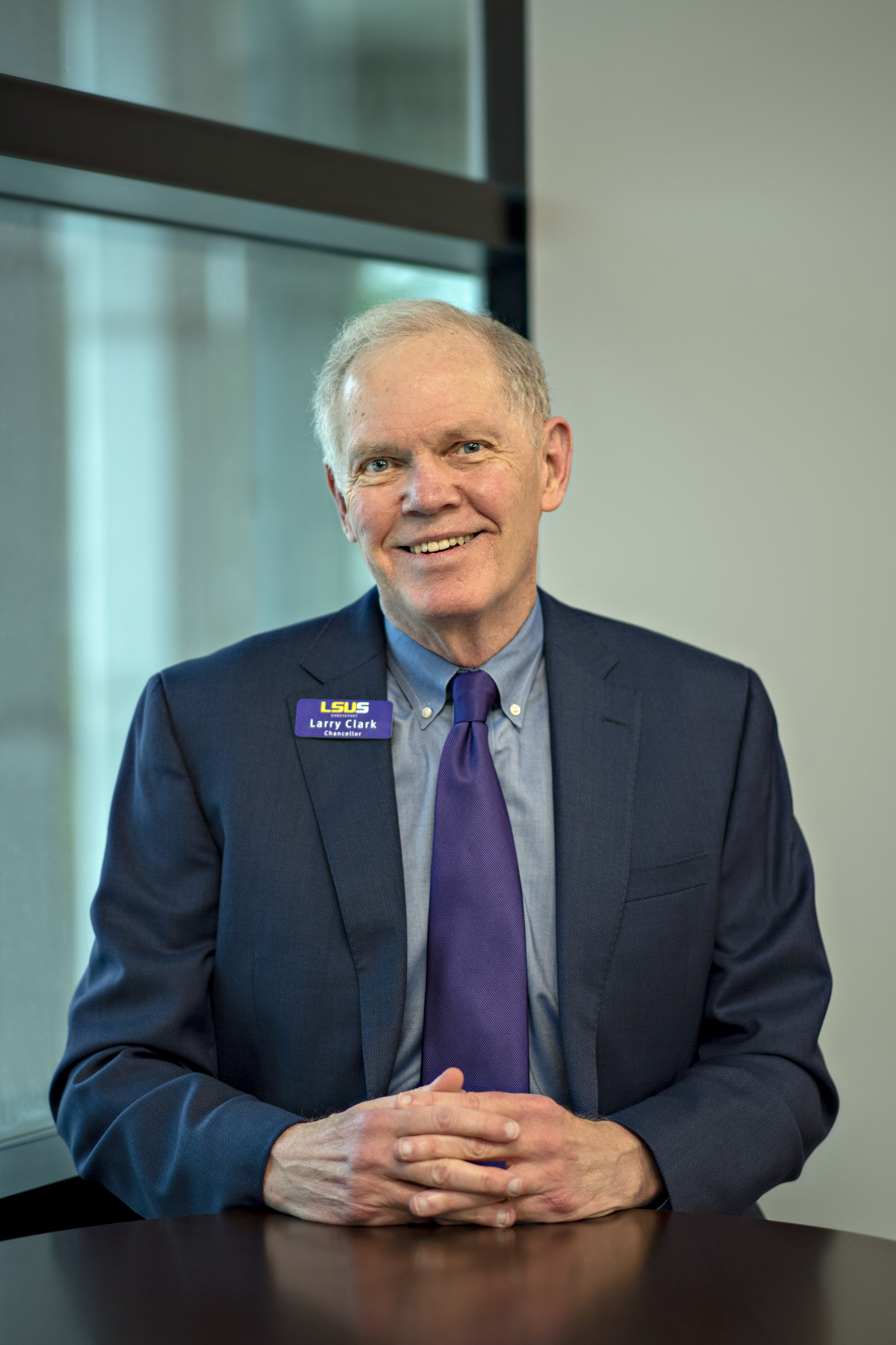 The LSUS Foundation is grateful for the leadership of LSUS Chancellor Larry Clark since 2014.
As Chancellor Clark prepares to retire in 2023, the foundation continues supporting him and his vision for LSUS. Many important projects he championed are ongoing, including a new science building, improved access between the campus and the Pilot Pointe student housing complex and joint academic programs with LSU Health Shreveport.
LSUS Foundation President Hardy Foreman notes that the chancellor helped the foundation increase its endowment for first generation scholarships and many other types of scholarships for LSUS students.
"We are extremely sad to learn of Chancellor Clark's decision to retire from his position, and we would like to reflect on his and the foundation's many accomplishments during his remarkable tenure," Foreman says. "He has been an inspirational leader. We wish Chancellor Clark continued success in the endeavors that await him in retirement."
LSUS Foundation Executive Director Laura Perdue says Chancellor Clark has seized on opportunities in even the most challenging situations.
"LSUS and the entire community have benefitted from Chancellor's Clark's leadership at LSUS," says LSUS Foundation Executive Director Laura Perdue. "Under Chancellor Clark we have had the largest enrollment in the school's history, many capital projects and many more achievements with a list too lengthy to mention. His enthusiasm for LSUS is unmatched, and the LSUS Foundation has the utmost respect and gratitude for his vision and service.