LSUS Foundation endows scholarship to honor Chancellor Larry Clark on his retirement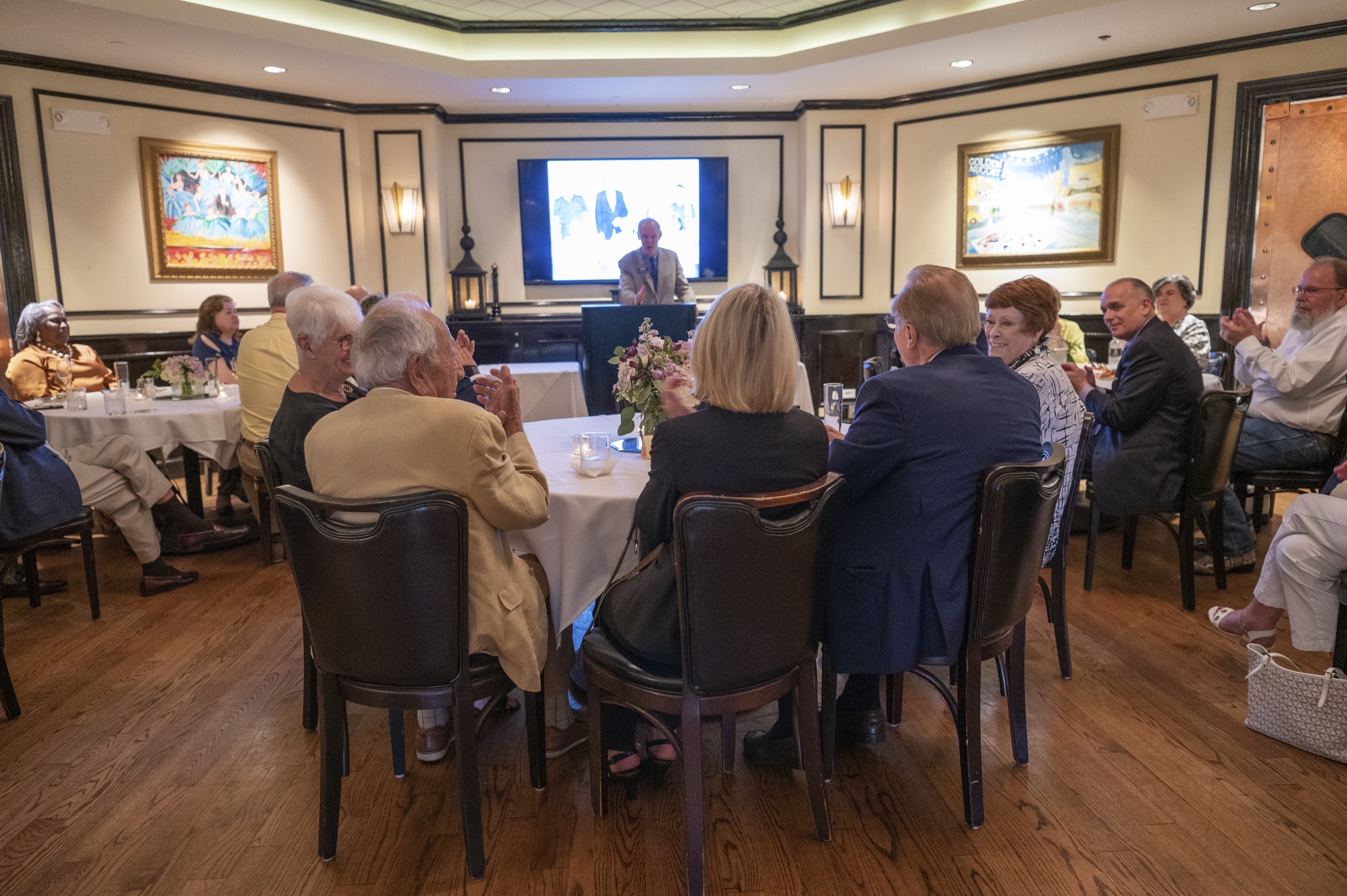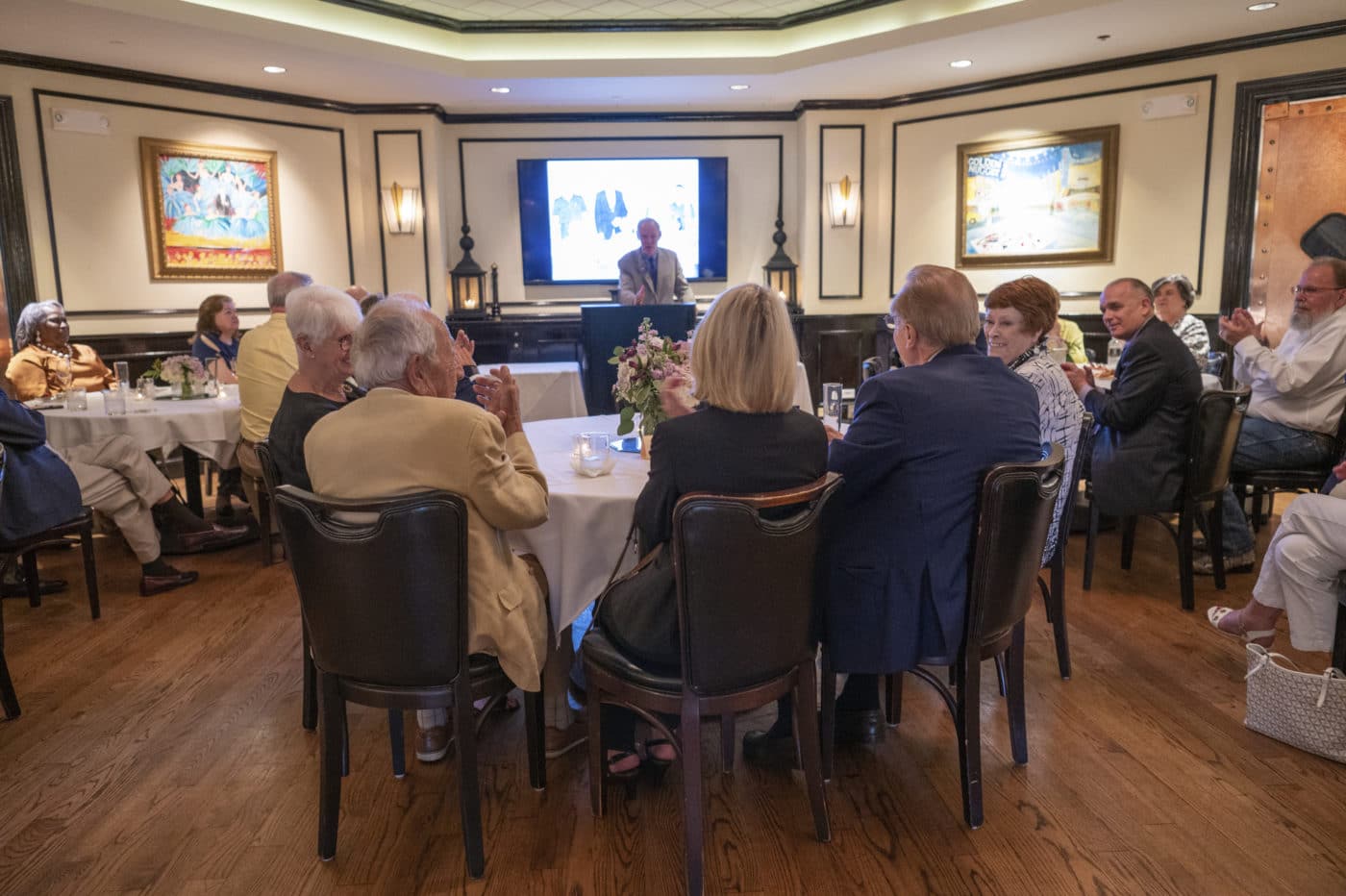 A new endowed scholarship will honor retiring LSU Shreveport Chancellor Larry Clark.
The scholarship, funded with a $10,000 gift from the LSUS Foundation, will be open to any LSUS student who shows exemplary leadership skills. Individuals may contribute to the scholarship fund to honor Chancellor Clark.
Foundation members toasted Clark at a retirement reception on May 11 and thanked him for 45 years of service in higher education.
Clark returned to LSUS as chancellor in 2014 after having served as a faculty member and dean of the College of Business from the early 1980s through the mid-1990s. In the interim, Clark served as Dean of the schools of business at Sonoma State University and the University of North Carolina Wilmington. Just as he became dean at LSUS, Clark became the youngest lead author of a major business textbook with McGraw-Hill Inc.
In an initiative begun by his predecessor, Interim Chancellor Paul Sisson, and continued by Clark and a core group of dedicated faculty, LSUS has achieved national prominence for its online programs. This enabled LSUS to increase enrollment from nearly 4,000 to more than 8,800 students. More recently, LSUS has collaborated with LSU Health Shreveport to create research opportunities for both faculty and students, as well as joint academic programs.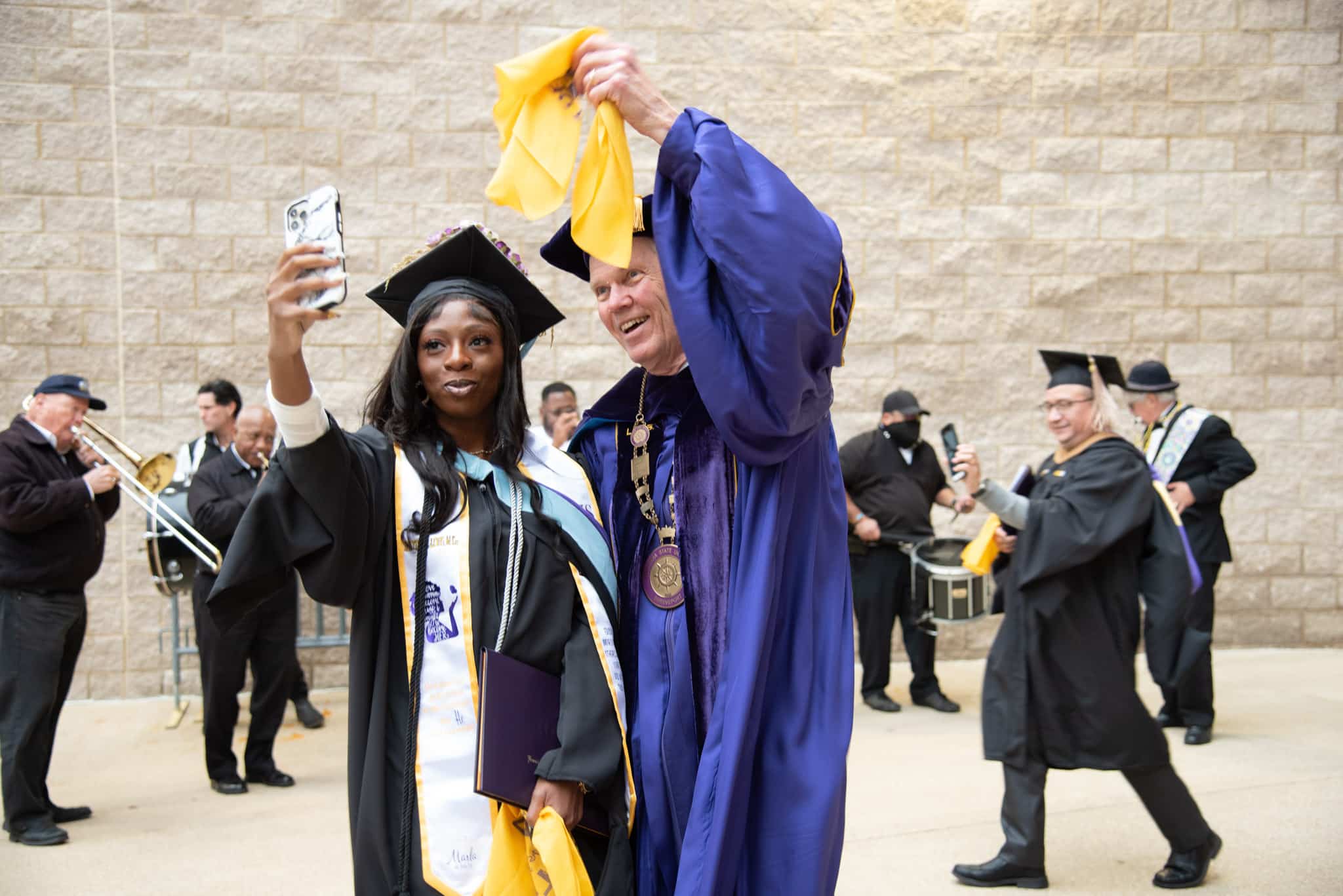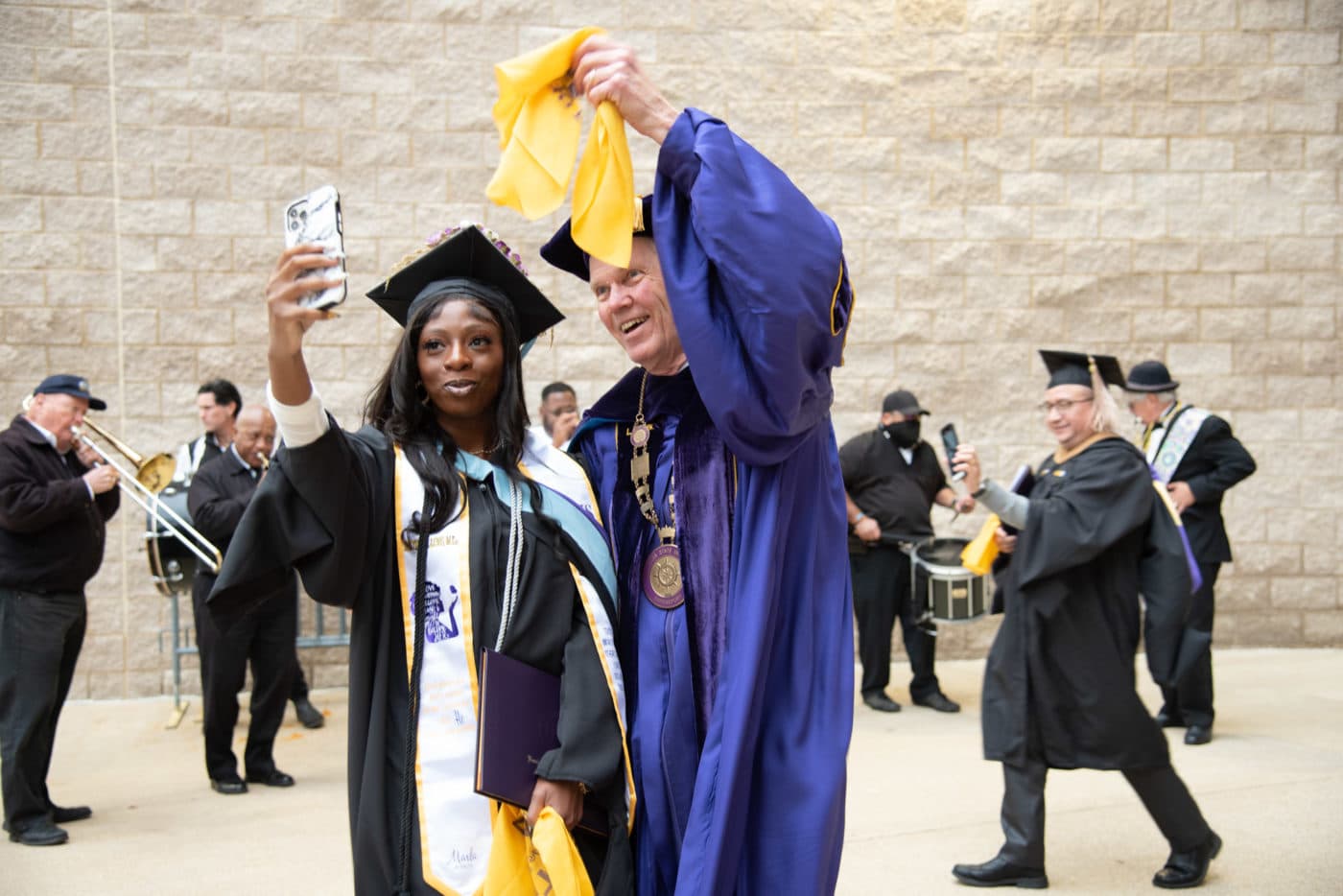 In the past two years, LSUS has received $2.5 million in state funding to support cybersecurity initiatives that closely link to a previous $1.2 million Louisiana Economic Development grant. The new funding will help the university establish an on-campus Security Operations Center in the LSUS Technology Center.
During Clark's tenure as chancellor, cutting-edge places for learning and research have transformed the LSUS campus, including the centralized Student Success Center, Office of Diversity and Inclusion, IdeaSpace, Cyber Collaboratory, Pilot Education Center, Human Performance Lab and Veterans Resource Center.
In the last five years alone, LSUS has hired more than 60 new faculty members, purchased Pilots Pointe Apartments for our students, upgraded the athletics facilities, acquired the Spring Street Historical Museum, and increased wages for faculty and unclassified staff.
Clark consistently attributes such successes to the collaboration and support of LSUS faculty, staff, and students, and to President Tate, the LSU Board of Supervisors, the LSUS Foundation, the LSUS Alumni Association, the Noel Foundation and the state legislature.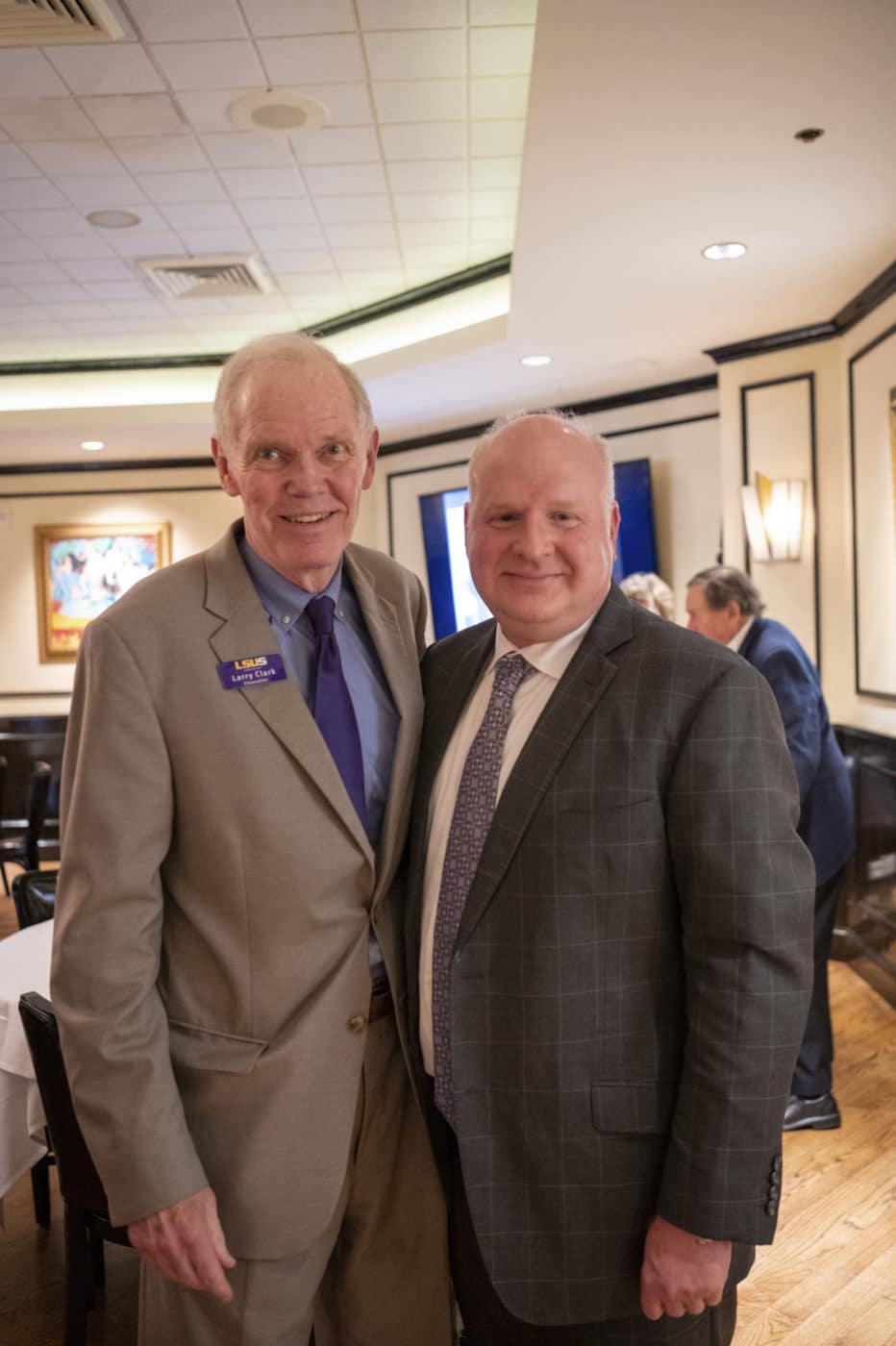 Clark has strengthened the university's student-focused mission.
LSUS Foundation President Hardy Foreman notes that the chancellor helped the foundation increase its endowment for first generation scholarships and many other types of scholarships for LSUS students.
"Chancellor Clark has been an inspirational leader. We wish Chancellor Clark continued success in the endeavors that await him in retirement."
LSUS Foundation Executive Director Laura Perdue says Chancellor Clark has seized on opportunities in even the most challenging situations.
"LSUS and the entire community have benefitted from Chancellor's Clark's leadership at LSUS," says LSUS Foundation Executive Director Laura Perdue. "Under Chancellor Clark we have had the largest enrollment in the school's history, many capital projects and many more achievements with a list too lengthy to mention. His enthusiasm for LSUS is unmatched, and the LSUS Foundation has the utmost respect and gratitude for his vision and service."