LSUS professor Dr. Alex Mikaberidze shares expertise on Ukraine conflict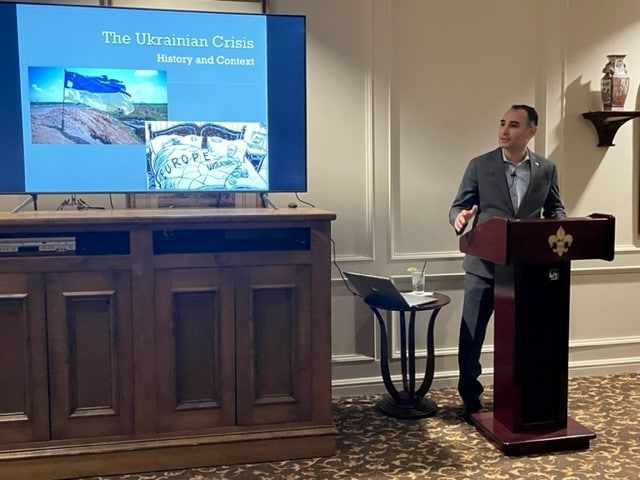 LSU Shreveport professor Dr. Alex Mikaberidze, an internationally renowned expert on Russian, Eastern European and Middle East and Napoleonic history, says the crisis in Ukraine has been brewing for more than two decades.
Dr. Mikaberidze is native of the Republic of Georgia, a former member of the Soviet Union that declared independence in 1991. Georgia faced a similar conflict with Russia in 2008.
Dr. Mikaberidze holds the Ruth Herring Noel Endowed Chair at LSUS. Last week, he shared insights about the history and context behind the crisis with a capacity crowd at the Hypogeum Society last week in Shreveport. He is one of three higher education faculty members with expert knowledge of Russian and Eastern European history in Louisiana.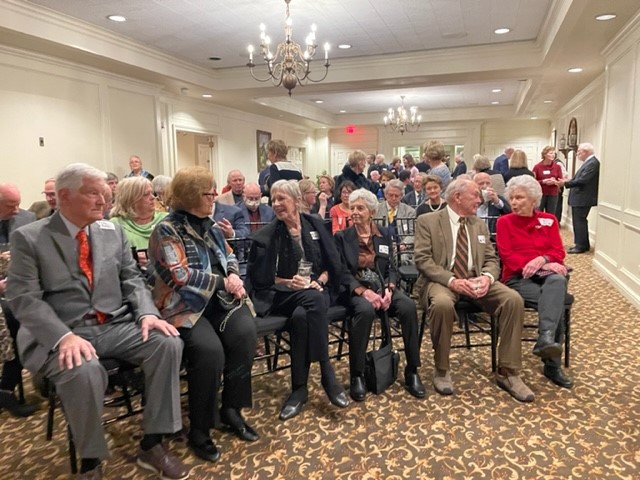 Before becoming a professor in the United States, Dr. Mikaberidze worked for Georgia's Ministry of Foreign Affairs.
"I have numerous friends in Ukraine whose future is being decided right now," he said.
Dr. Mikaberidze touched on the recent roots of the conflict, noting Russian President Vladimir Putin's contention that Russia has the duty to protect Russian-speaking people anywhere in the world. He cited Putin's statements and actions in the past decade and touched on Russia's other expansion in the region around Ukraine.
"As a member of the diplomatic corps in Georgia, I know what Russia brings to the table," he said.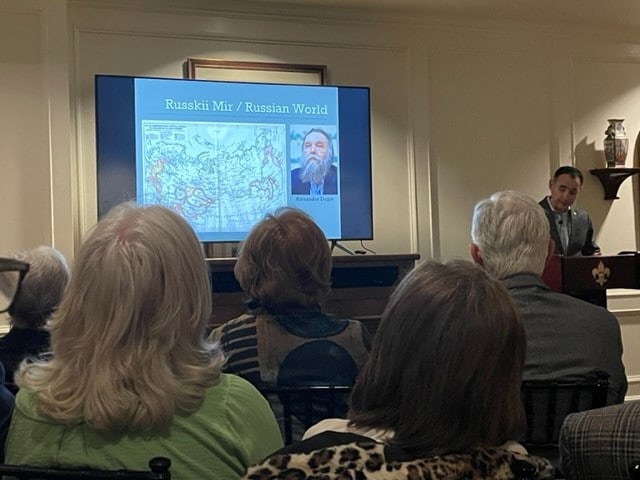 Dr. Mikaberidze also led the audience through an abbreviated history of Ukraine and Russia, explaining that the two countries share cultural similarities despite key differences. He said Ukraine, a crossroads region, is no stranger to conflict.
"This was a place of great migration and movement," he said.