Shreveport couple's gift will support rapidly growing LSUS College of Business
Sidney and Hollisann Kent want LSU Shreveport to continue expanding programs that prepare the next generation of business professionals.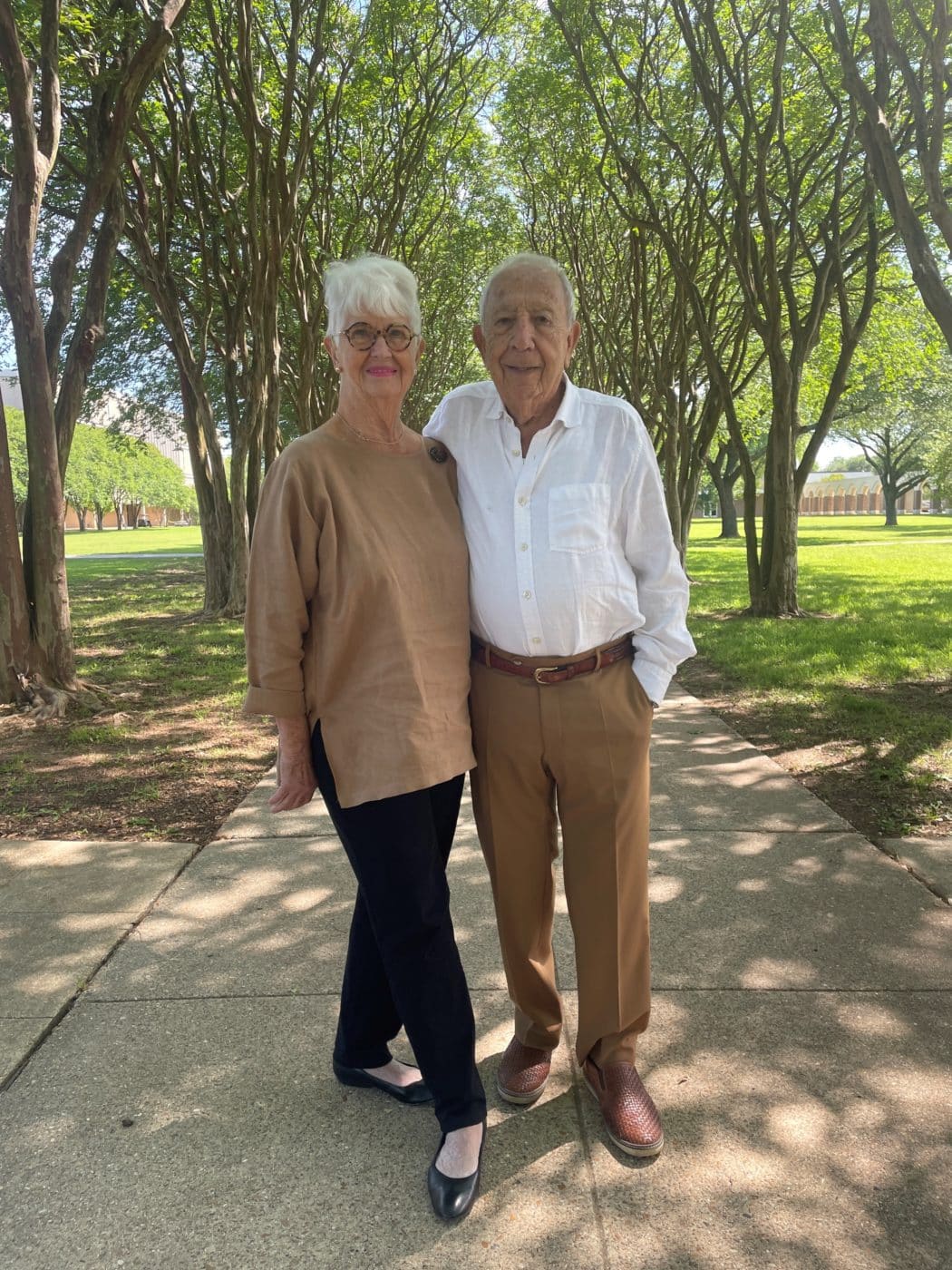 A generous gift from the couple will fund the Hollisann and Sidney Kent Endowed Professorship in Business at LSU Shreveport. The LSU Shreveport College of Business has expanded rapidly in the past decade, in part because of the demand for the university's Master of Business Administration program. The new endowment will support a College of Business faculty member's professional development and related activities to promote excellence in teaching.
"LSUS has hired over 20 new tenure-track faculty over the past five years to meet the need of our highly successful, respected online MBA Program," says LSUS Chancellor Larry Clark. "The new faculty are an amazing group — loved by our students. The challenge for LSUS is in retaining the best of the best of these and our existing business faculty.
"The new Hollisann and Sidney Kent Endowed Professorship in Business comes at a very important, strategic time for the College of Business in holding the best at LSUS. In addition, the Professorship allows us to recognize and perpetually remember Hollisann and Sidney Kent, stalwart community members."
The Kents hope every student can have the same opportunities they and their families have had. Sidney fled the Holocaust in Germany with his family in 1939. They settled in Shreveport, and Sidney graduated from Byrd High School. He earned a bachelor's degree in economics and accounting from LSU, then returned to Shreveport to work in the insurance industry and raise his family. He retired in 2015 – at age 86 – but remains active in the community.
"I'm an LSU football fan, and I like LSU Baton Rouge, but LSU Baton Rouge doesn't need us as much as LSUS needs us," Sidney says. "With my background in business, it was a good fit to create a professorship in the LSUS College of Business."
Hollisann also grew up in Shreveport and graduated from Byrd – a few years later than Sidney –before heading to college at LSU. She married while in college and left school to focus on motherhood. She was active in her children's education and community organizations that support education, including the Junior League of Shreveport. Hollisann is a longtime member of the Shreveport Symphony Guild and the Hypogeum Society, which encourages lifelong learning and supports a lecture series that brings distinguished speakers to Shreveport.
"I'm very supportive of our teachers," Hollisann says. "I think children should be brought up with morals and ethics and commitment and a work ethic. Our children are the future, and it's very important to instill those values."
She and Sidney instilled those values in their respective children and watched with pride as the youngsters matured into adults with families of their own. Their children actually introduced Sidney and Hollisann more than 30 years ago when Sidney was a widower and Hollisann was single after a divorce. They became inseparable.
"Hollisann is 85 and I'm 94, but we still travel a lot. We still go to the symphony," Sidney says. "We still like to do good in the community. We hope we live long enough to do more good."