LSUS professor uses machine learning to measure water quality in real time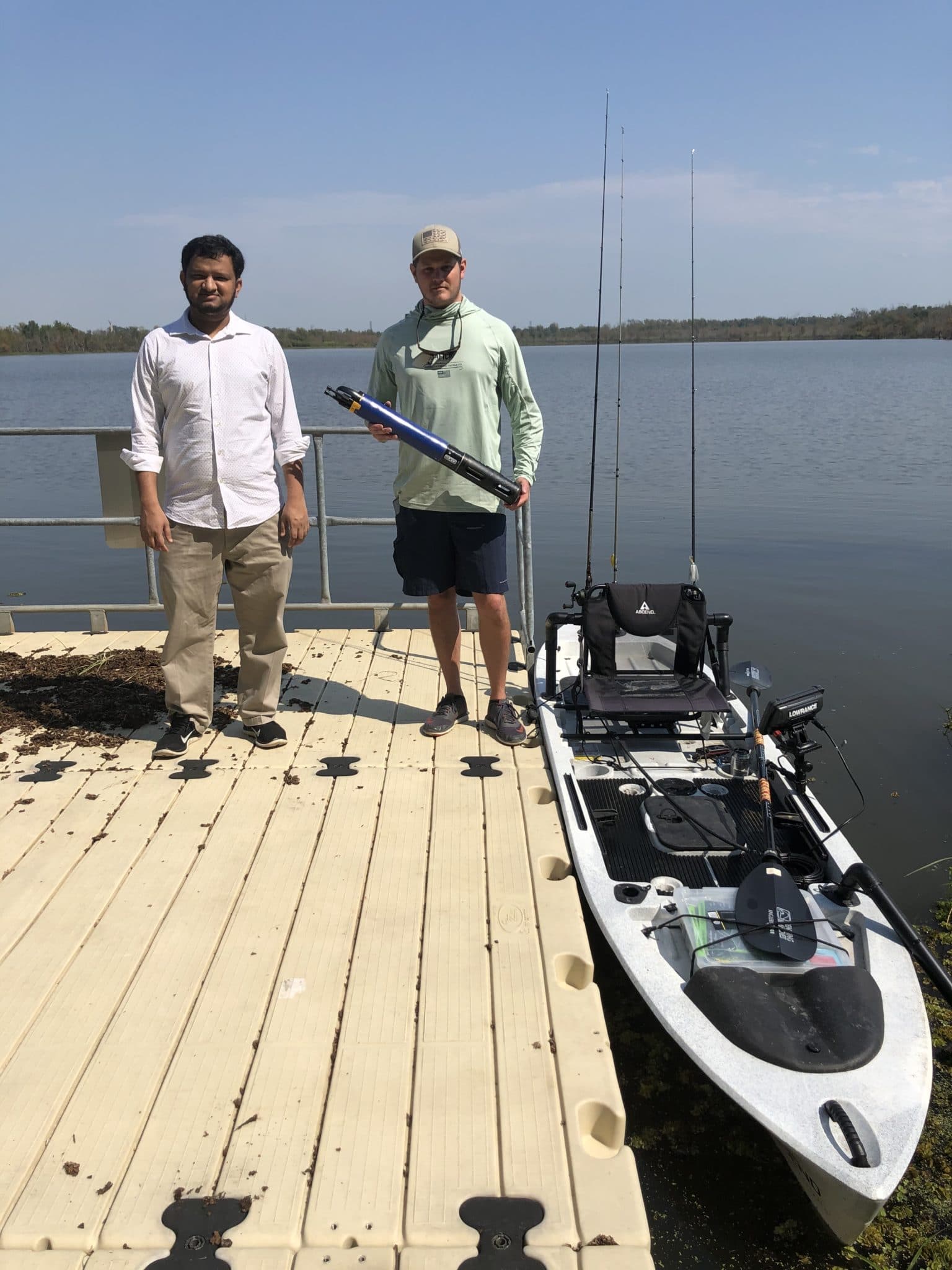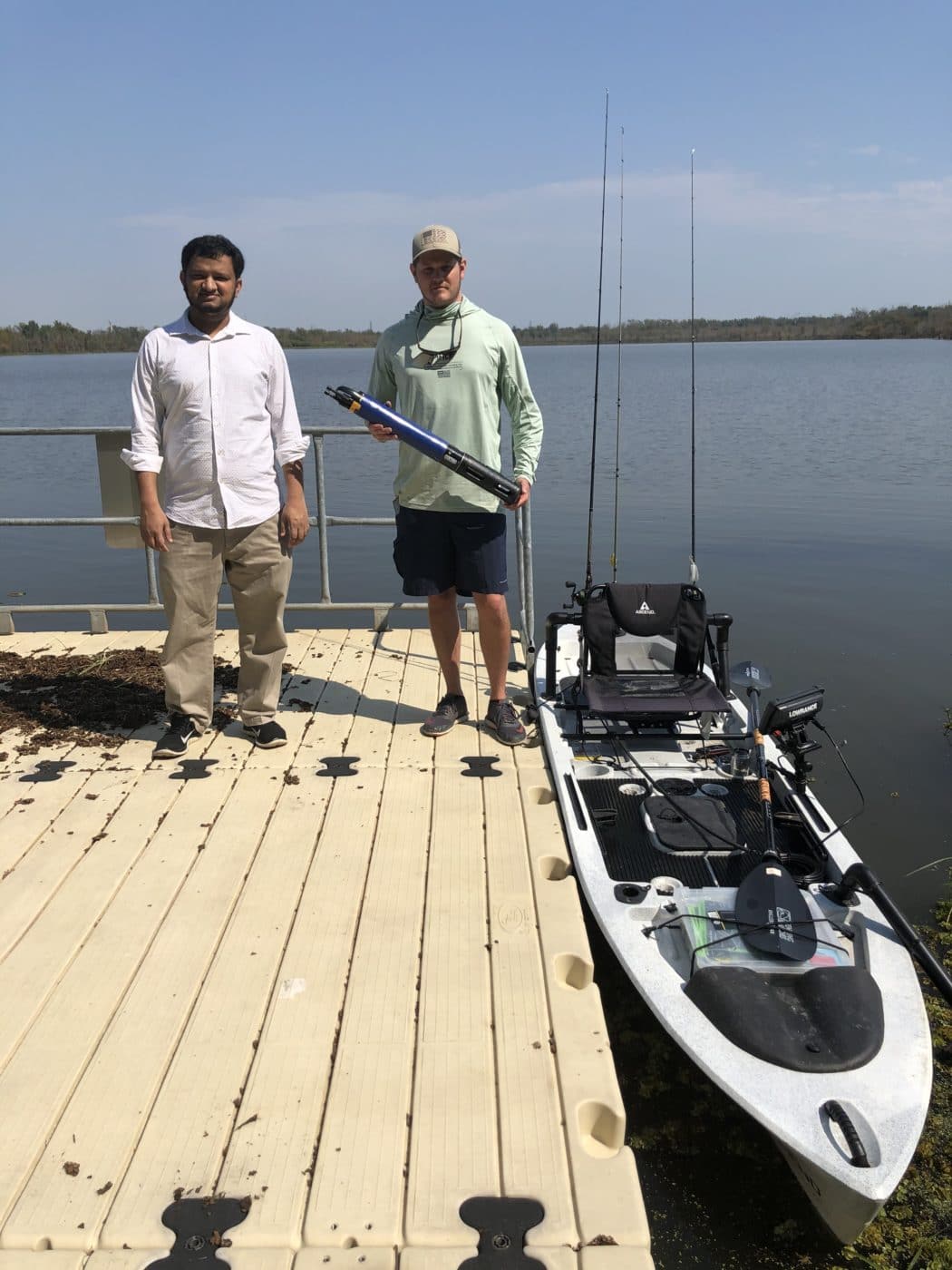 Dr. Tauhidul Alam is developing a computer model how to predict whether rivers are healthy for fish, plants and people.
Dr. Alam holds the Wheless, Meadows and Sarter Endowed Professorship in Computer Science, which has helped fund his research.
Working with the Red River Watershed Management Institute, Dr. Alam is using water samples from the river near the Anderson Watershed Research Station to gather data for the project. Student assistant Jeremy Severic, a computer science major and member of the LSUS Bass Fishing Team, is helping with the project.
Severic is collecting water samples from a single spot over a period of several hours and at several locations over shorter intervals – a few minutes – to provide the numbers a computer will crunch. The samples are analyzed for pH, turbidity, dissolved oxygen and chlorophyll and other measures of water quality.
"Later, we will also deploy water surface vehicles, incorporated with several off-the-shelf water quality monitoring sensors, such as pH, CO2, temperature, salinity, oxidation reduction potential (ORP) and dissolved oxygen," Dr. Alam said.
He and students will use data interpolation and machine learning methods to create a model that can predict water quality throughout the Red River.
"This project could be critical to tackle issues with the lack of clean water and water pollution by monitoring water quality of aquatic environments that have very little protection," Dr. Alam said. "It is worth mentioning that our nearby Red River is a major contributor to Shreveport's economy as it plays a crucial role for several practical purposes, such as irrigation water for a myriad of agricultural operations, Red River alluvial aquifers and treated wastewater."