"The Five Priests" documentary premiere draws capacity crowd to the Strand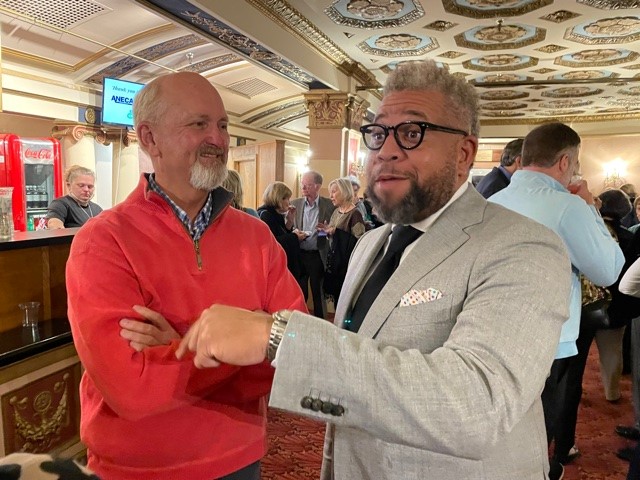 "The Five Priests" left audiences moved at the selflessness of Catholic clergy who sacrificed their lives to relieve the suffering of the sick and dying during the Yellow Fever Epidemic of 1873 in Shreveport.
The documentary, from award-winning director Chris Scott ("Class Action Park", "The Shape of Shreveport") is based on a book penned by LSU Shreveport history professor Dr. Cheryl White, historian W. Ryan Smith and Father Peter Mangum, the rector of the Cathedral of St. John Berchmans in Shreveport. Their book, "Shreveport Martyrs of 1873: The Surest Path to Heaven" was published by The History Press in October and is available in hardcover, paperback and e-book formats.
The documentary features interviews with the authors and Vatican officials. Cutting-edge animation by Richard Langberg of West Coast Visual FX brought to life the story behind the dry documents that recorded the deadly epidemic.
Generous support from the Woolf Foundation and Friends of the Spring Street Museum helped make this premiere possible, and YOUR support made it a success!